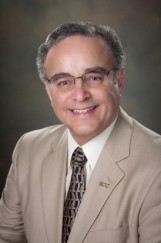 Dr. Guy Altieri has been President of Hagerstown Community College since June 2002. Prior to coming to Washington County, Dr. Altieri was Executive Vice President for Instruction and Student Services at Washtenaw Community College in Ann Arbor, Michigan from 1987 to 2002. He started his career at Salem Community College in Penns Grove, New Jersey, in 1973, where he served as a psychology faculty member, department chair, Director of Instruction, Dean, Academic Vice President, and Interim President in 1982.
Dr. Altieri earned his doctoral degree in higher education from Teachers College, Columbia University in 1987 and has also acquired a variety of major awards and certifications in education, including a management certificate from Harvard University. He also holds three masters degrees in the fields of psychology, sociology, and adult education. He currently serves as a member of the Board of Directors for the Hagerstown/Washington County Industrial Foundation (CHIEF), Board of Advisors for University System of Maryland – Hagerstown, Western Maryland Education Consortium (Westmec), Community Colleges of Appalachia Association– Maryland Representative, Quality Matters and Maryland Online Board, and the Executive Committee of the Maryland Association of Community Colleges (MACC). For the last 30 years, Dr. Altieri has done consultant/evaluator work for both the Middle States and the North Central colleges and universities accreditation bodies and has published in the field of curriculum development and assessment. He is also a member of the Hagerstown Downtown Rotary. Additionally, he has been a member of the World Future Society since the 1970s and enjoys teaching an occasional class at HCC.
Guy Altieri and his wife, Sue, have two children, Ashley, who is a television metereologist in Texas, and Alice Louise, who is employed by Chambersburg Hospital in Pennsylvania. Sue has retired as a public school special education teacher, previously serving students at both the elementary and high school levels.