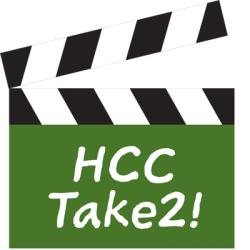 Over half of students starting at a four-year college will not complete their education at the same college; some never complete a college degree. HCC's Take2! program is designed to help Washington County and neighbor-state residents in bordering Pennsylvania and West Virginia counties turn their college credits into an associate degree.
HCC's Pledge to Take2!  Participants:
Ongoing guidance for degree completion within one year at no tuition/fee cost to students or their families (depending on Expected Family Contribution, a book stipend may be provided)
Guidance for transfer to a four-year college and/or into the workforce
Reduce student loan debt while completing an associate degree
Monthly communication with a Take2! mentor
 
Eligibility Requirements:
Must have attended a four-year accredited college
Earned minimum of 24 college-level credits from a four-year or four- and two-year accredited college(s) with minimum cumulative GPA of 2.0; preference given to students with higher GPAs
Submission of official transcripts from all accredited four-year colleges attended
Commitment to complete associate requirements in one year or three consecutive semesters
Completion of current year FAFSA and an Expected Family Contribution of $15,000 or less
Agreement to use Federal and state financial grant aid and scholarships prior to Take2! funds (last dollar)
Must reside in Washington County, MD, Franklin County, PA, Fulton County, PA, Berkeley County, WV, Jefferson County, WV, Morgan County, WV, or Loudon County, VA
Demonstrated ability and motivation to complete an HCC associate program in one year (or three  consecutive semesters)
No prior college degree completion
 
Student Expectations:
Complete a degree plan with HCC's Academic Advising Office prior to the start of classes
Maintain a 2.0 GPA for each semester of study at HCC
Maintain good academic and behavioral conduct standing
Maintain monthly communication with Take2! mentor
Permit HCC to use your story for recruitment purposes
 
Application Deadlines:
Priority Consideration: One month prior to the start of each semester
Applicants will be notified of program acceptance typically within one month of receipt of all required materials: program application, official transcripts, and FAFSA
Note: Exceptions to Take2! deadlines, eligibility and program requirements may be made by the HCC Take2! Review Committee on individual basis and with the support of the assigned Academic Advisor.
The Take 2! program is generously funded by the Hagerstown Community College Foundation