The Learning Support Center building is regularly open:
Monday - Thursday: 8 a.m. to 8 p.m.
Friday: 8 a.m. to 4:30 p.m.
Saturday: 8 a.m. to 4 p.m.
For tutor schedules (and more), visit our Schedules & Staff page.
The Tutoring Hub in the LSC
You can drop in for tutoring - online or on campus - without an appointment! When you work with a tutor, please fill out our tutoring form.
Quick question? Chat with us!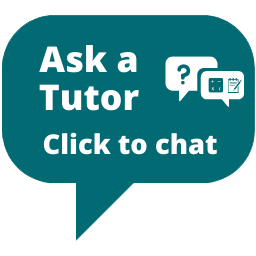 Zoom Tutoring?
Fostering an optimal learning environment for supplemental instruction, the Learning Support Center (LSC) offers resources for both students and faculty to impact course success levels. The Tutoring Hub at the LSC provides academic support to all students taking credit and non-credit courses at HCC.
Program Literature
Contact
Learning Support Center