Albuquerque Balloon Festival
Albuquerque Balloon Festival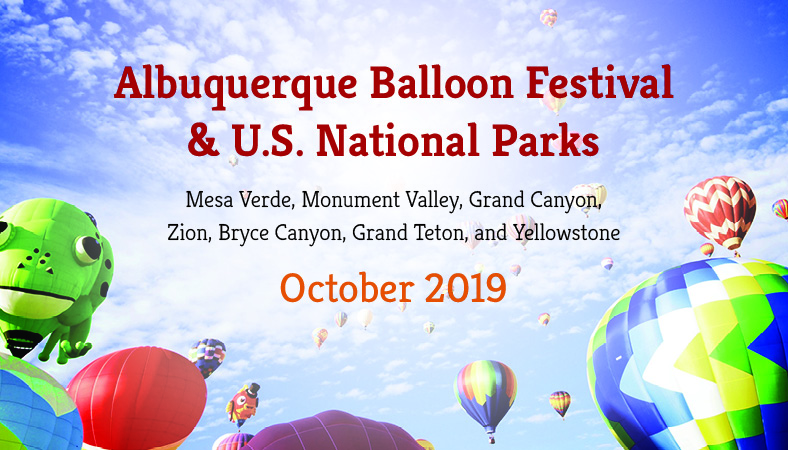 Join us on a 12-day adventure to the breathtaking Albuquerque Balloon Festival and the iconic National Parks of the west where you'll discover America's high-flying traditions and natural wonders.
You can't help but gaze in awe as you watch hundreds of balloons fill with hot air and float gracefully upward, covering the sky with color. You'll have the same reaction again and again on this inspiring tour, as you marvel at the Grand Canyon, see the famed Old Faithful, and stand in the shadow of the Grand Teton. Each day displays a new destination - and with it new landscapes and adventures.
Your adventure package includes:
11 nights in handpicked hotels
11 breakfasts
4 three-course dinners
9 guided sightseeing tours
An expert Tour Director & local guides
Private deluxe motor coach transportation on tour
Transportation to/from the airport
Tour Pace: On this guided tour, you'll walk for about 2 hours daily across mostly flat terrain, including paved trails and dirt paths, with some hills and high altitudes.
For more information, contact Jackie Bishop at jnbishop2@hagerstowncc.edu or 240-500-2480.