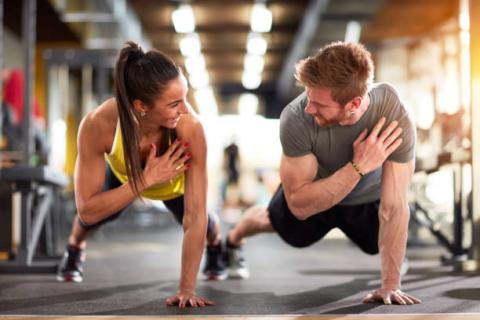 Come join this fun profession and be a part of what Fortune Magazine and ABCNews.com names as the fourth hottest job in the U.S. Employers like 24-Hour Fitness, LA Fitness, and Gold's Gyms are just a few of the club groups that seek out our graduates. Whether a career move or for your own personal knowledge, get all the information you need to become a Certified Personal Trainer. This challenging course is taught over an 8-week period for better retention and skill competency. The National Exam is held on the ninth week. This course is formatted as a 62-hour program and is comprised of 16 hours of lecture, 16 hours of hands-on practical training, and a 30-hour internship that networks many graduates right into the job market. The course prepares you for success covering key topics that lead to success.
Topics include:
Biomechanics 
Exercise Physiology
Fitness Testing 
Equipment Usage
Health Assessment
 
Course Requirements:
CPR/AED is needed to receive the certification
30-hour Internship
 
Scholarship:
Scholarships are available and may cover all or part of the program cost. For more information or to apply now, click here. 
Winter 2022
Fall 2021