Virtual Student Life Events
Virtual Student Life Events
HCC Celebrates Black History Month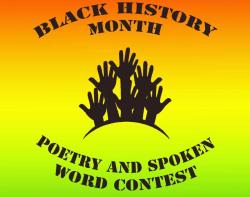 Student Poetry Contest
Deadline: February 20, 2021
Prizes will be awarded to 1st, 2nd, and 3rd place
Three prompts for inspiration:
(Participants can submit one entry per prompt.)
Write an Ode to a Black History Hero
Write a response to Angela Gorman's "The Hill We Climb"
Write a response to Mecca Verdell's "Duck You Autocorrect"
Send ALL submissions to hedgeapple@hagerstowncc.edu with the subject line "Poetry Contest". Note: It might be easiest to submit a video by recording your video on YouTube (or uploading it onto YouTube) and then marking it as unlisted and simply pasting the link into an email to us. Usually mp4 files are too big to successfully email.
Email Professor Miller for help submitting a spoken word entry: ahmiller@hagerstowncc.edu
Washington County Black History Trivia Contest
Kahoot! Trivia Challenge
Winner gets a $25 gift card to Antiox Juicebar on Robinwood Drive
All participants receive a small prize