Leadercast Live is the largest one-day leadership event in the world. Broadcast live each year from Atlanta to hundreds of Host Sites around the world, Leadercast Live assembles globally respected leadership experts on one stage to share knowledge and insights from their leadership journeys.
Leadercast Live dives into leadership issues relevant to today's leaders to provide solutions and inspiration to help attendees around the globe be better leaders. By bringing together top leadership experts with worldly perspectives, Leadercast provides leaders everywhere with the knowledge and tools to be leaders worth following.
Positive Disruption
Disturbance. Disorder. Disarrangement. Many people think these are negatives in the workplace, but Leadercast Live 2020 will show how disruption is the best way to make positive, lasting changes in your organization and beyond.
The speakers who will take the stage are change-makers. They are trailblazers. They are people who face big ideas head-on and take their teams to new heights. Learn from our leadership experts on how to purposefully interrupt organizational functions to bring new energy, ideas, processes and success to your team.
At Leadercast Live 2020, discover how to upset the status quo to incite positive change that will echo throughout your organization. This career-changing leadership event brings together globally respected experts on one stage to share knowledge and insights from their leadership journeys.
Why Attend?
Be Empowered In Your Leadership
Our mission is to fill the world with leaders worth following. We're confident the lessons you'll learn at Leadercast Live will make you a better leader.
Learn What It Means To Lead A Healthy Team
Leadercast Live 2019 will provide you with the tools and resources you need to lead your team effectively so you can work together to bring success to your organization
Add To Your Leadership Toolbox
You'll hear a lot of wisdom from the leaders who take our stage. Each of them will share actionable tools and insights you can take with you back to your workplace.
Hear From World-Renowned Experts
Our lineup of speakers will give you practical guidance on how to enhance your leadership, both for yourself and your team.
Network With Leaders Just Like You
You will be surrounded by leaders from all industries and backgrounds who are there for the same reason you are: to further themselves on their leadership journey.
Earn CEU Credits
Attend Leadercast Live 2019 and you can receive continuing education credits in human resources (HRCI and SHRM), nursing (Alabama State Nurses Association) and general fields.
Tickets
Early Bird Tickets - $95 (Sale Ends 5/15)
Regular Price - $115 (Sale Ends 6/15)
Nonprofit Price - $75 (Sale Ends 6/15)
Student Price - $65 (Sale Ends 6/15)
Schedule
Thursday, June 25th, 2020 from 8 a.m. to 4:30 p.m
| | |
| --- | --- |
| 8:00–8:45AM | Registration, Breakfast, and Networking |
| 8:45–9:00AM | Welcome and Opening Remarks |
| 9:00–10:30AM | Session One |
| 10:30–11:00AM | Break |
| 11:00–12:30PM | Session Two |
| 12:30–1:45PM | Lunch and Interactive Area Open |
| 1:45–3:30PM | Session Three |
| 3:30–4:30PM | Closing and Networking |
​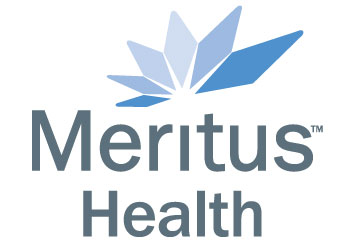 ​
Influencer