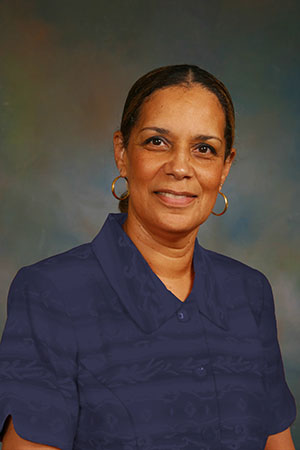 Ms. Brooks is active in the community, currently serving on the boards of Hagerstown Community College (with the distinction of being the first person of color appointed), the City of Hagerstown Housing Authority, the Brooke Grove Foundation, and the Thomas Kennedy Center. She has also served on the boards of the Hagerstown YMCA, the Local Management Board, the Washington County Mental Health Authority, Leadership Hagerstown, Children In Need, and the Maryland Symphony Orchestra.
Ms. Brooks was the Coordinator for CSAFE (Collaborative Supervision and Focused Enforcement), an initiative of the Governor's Office of Crime Control and Prevention, from 1998 through 2011.
One of Ms. Brooks' professional achievements of which she is most proud is bringing Character Counts! to Washington County. She has throughout her professional career received a number of awards and recognitions for her community outreach work.
Ms. Brooks was first appointed to the Hagerstown Community College Board of Trustees on July 1, 1993. Throughout her service, Ms. Brooks has served nine years as Vice-Chair, and three years as Chair.