ALS - English as a Second Language
ALS - English as a Second Language
English as a Second Language: Beginning and Intermediate-level courses designed to support learning of the foundations of the English language. Students will learn the basics of reading, writing, speaking and listening in English. Courses are free.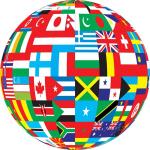 This appointment is for people who want to learn English to read, write, speak, and listen to English.
Esta cita es para personas que desean aprender a leer, escribir, hablar y escuchar inglés. Ce rendez-vous s'adresse aux personnes qui souhaitent apprendre à lire, écrire, parler et écouter l'anglais.
For more information, please contact our office by phone at 240-500-2313 or email at pals@hagerstowncc.edu.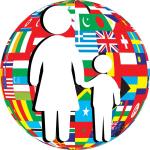 This placement test is for students who are English Language Learners and who have children. Students will be placed in classes to learn English speaking, reading, writing, and listening. Childcare may be provided for children age 3 and under. This testing and these classes meet at the Washington County Family Center.
ESL089: This course is designed for students whose English proficiency allows them to meet professional and social demands, carry on conversations, and grasp deeper contexts in the language. The classes provide non-native English speakers with the opportunity to pursue college-level coursework. Courses are free but students are required to purchase textbooks. If you have taken the Accuplacer placement exam and tested into one of these classes, please contact our office for more information.